Old post but finally something i can comment on with a little bit of experience.
Little cigarette sized cigars have become my favorite smoke lately. Its a bit more work than rolling a cigarette but not much. I simply use cigarette style shredded tobacco and a thumb roller. I bring a few leaves into case, cut them roughly the same size as a cigarette paper. They have to be the same width horizontally to fit in the thumb roller but can be longer vertically. I roll it up just like a cigarette but when i take it out of the roller i wrap it tightly into a square of brown paper bag and tape it closed and let it sit a day or two before i open it.
Heres what they look like....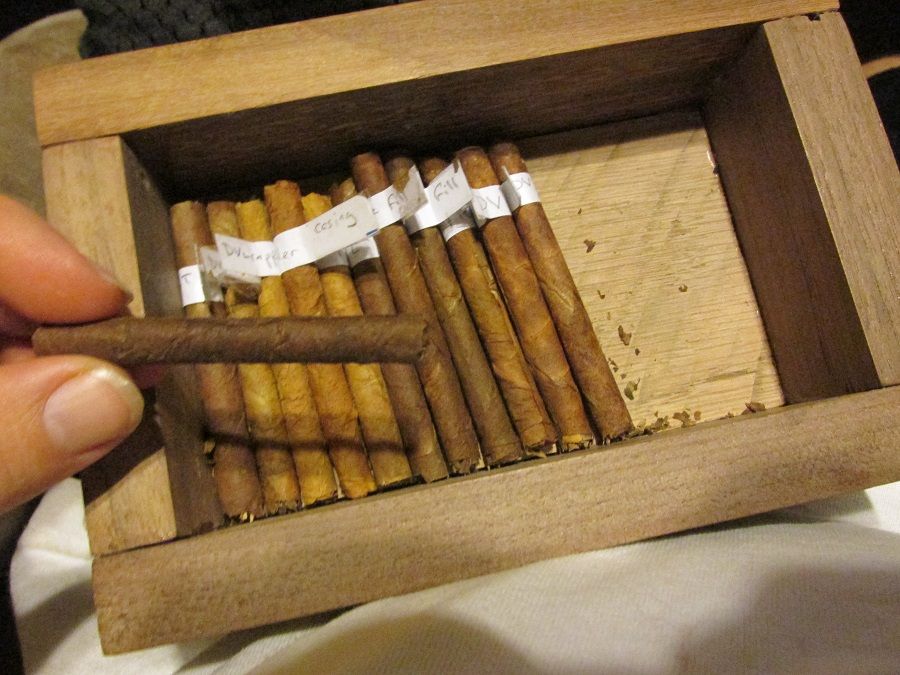 I may get around to making a wooden form to place them in but the paper and tape method has been working fine.
Use a little fruit pectin or water or whatever your choice of glue. Ive only licked them as i roll them and they have held up well so far. Pectin would probably work better long term.
Makes a great little cigar. Burns slower and packs more punch than a cigarette the same size.