Nice find. It's in a 1953 Popular Science:
your link
Here are the two critical images from that article: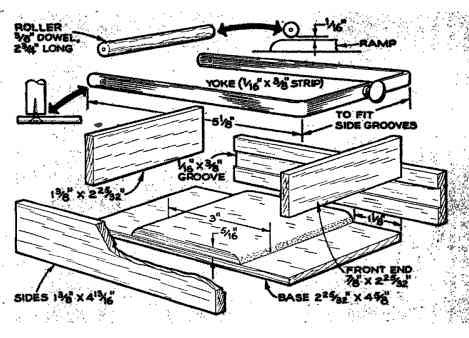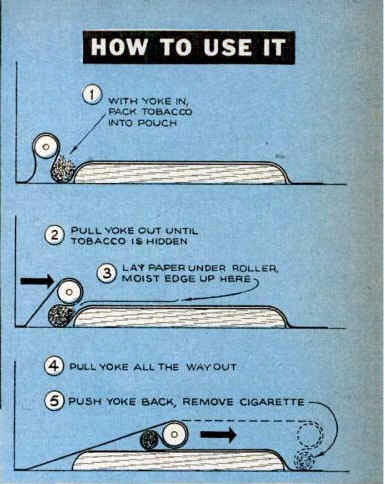 The metal part slides in the slotted sides. The rolling mat is said to be rubber coated fabric. Thin leather or plastic sheet would work as well. It's lacking an easy way to adjust the tension on the mat, which determines the diameter of the roll.
The following image is from a 2006 article in Cigar Weekly
http://www.cigarweekly.com/magazine/cigarticles/02-27-2006/cigarticle:-la-aurora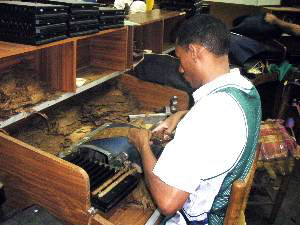 Beside the cigar mold on the left of the bench, the worker utilizes a "Lieberman" machine, with the slightly arched surface. It is similar in function to the cigarette roller, in the diagrams above, but instead of sliding, the actuating arm is pivoted at the bottom, with a roller that glides over the arched surface when the arm is swung over it. The mat firmly packs the filler, then applies the binder. Click the link to read the whole article, which is excellent.
Bob