well i got into this great idea a little too late to grow outside so i just decided to start some indoors as an experiment and to have something green to look at during the winter. as for what strain i have, i dunno. just got some free seeds labeled 'huge leaf tobacco'.
Sept. 1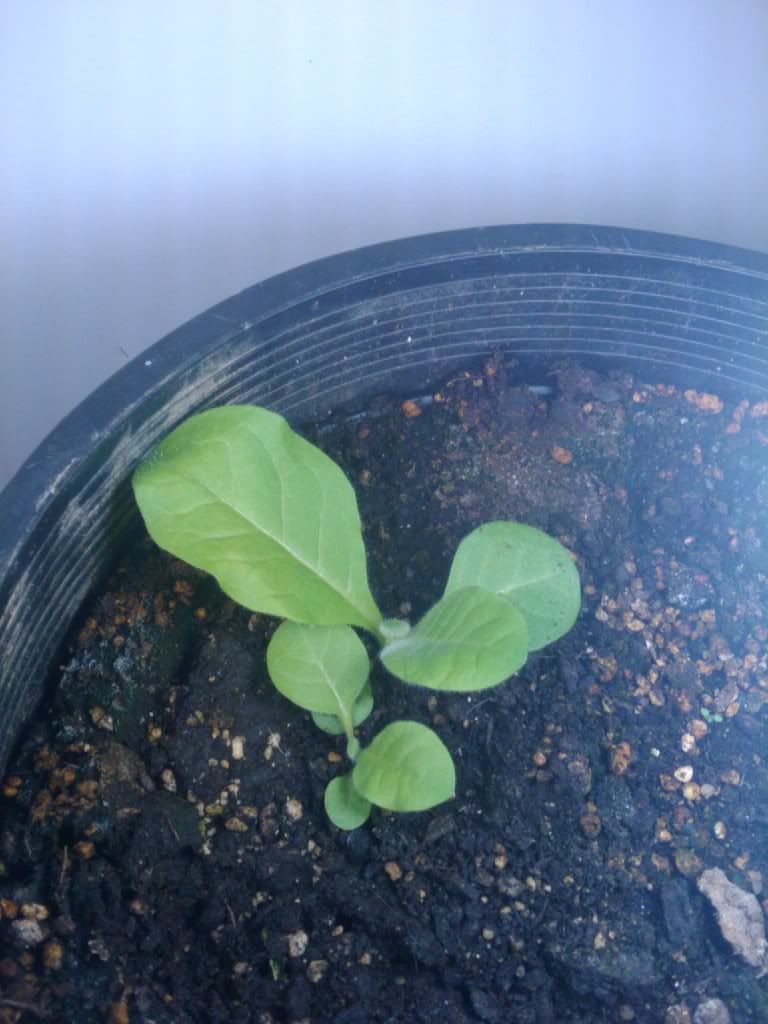 Sept. 6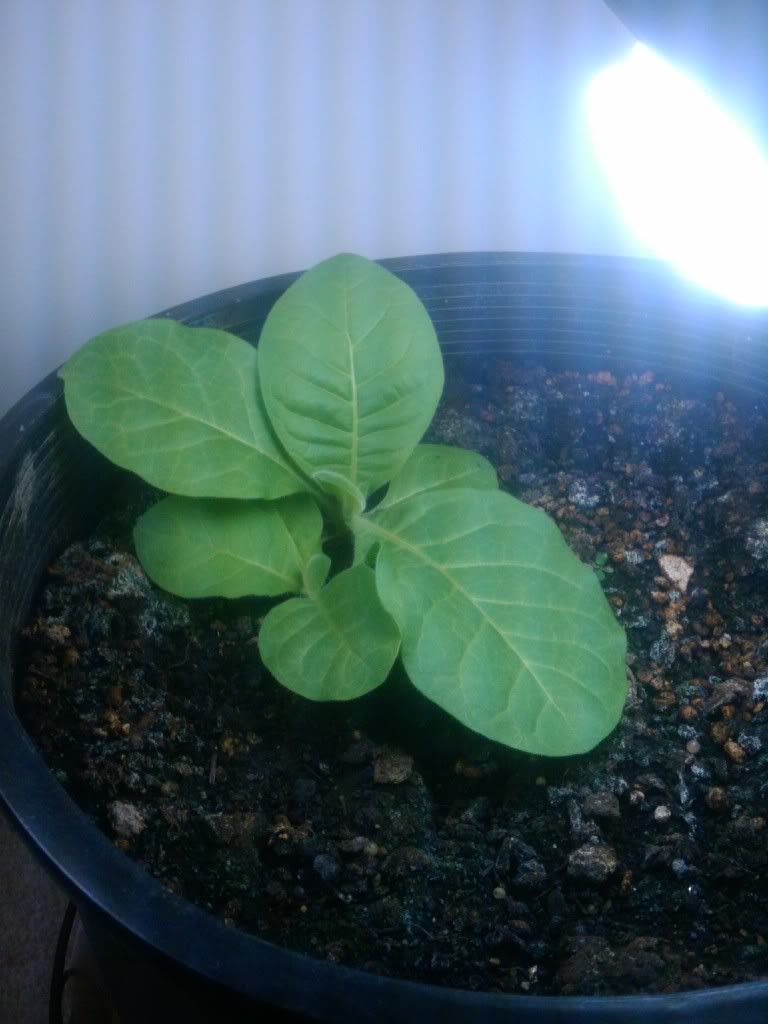 Sept. 13
Sept. 20 (burn mark on the one leaf is where my light fell over onto the leaf)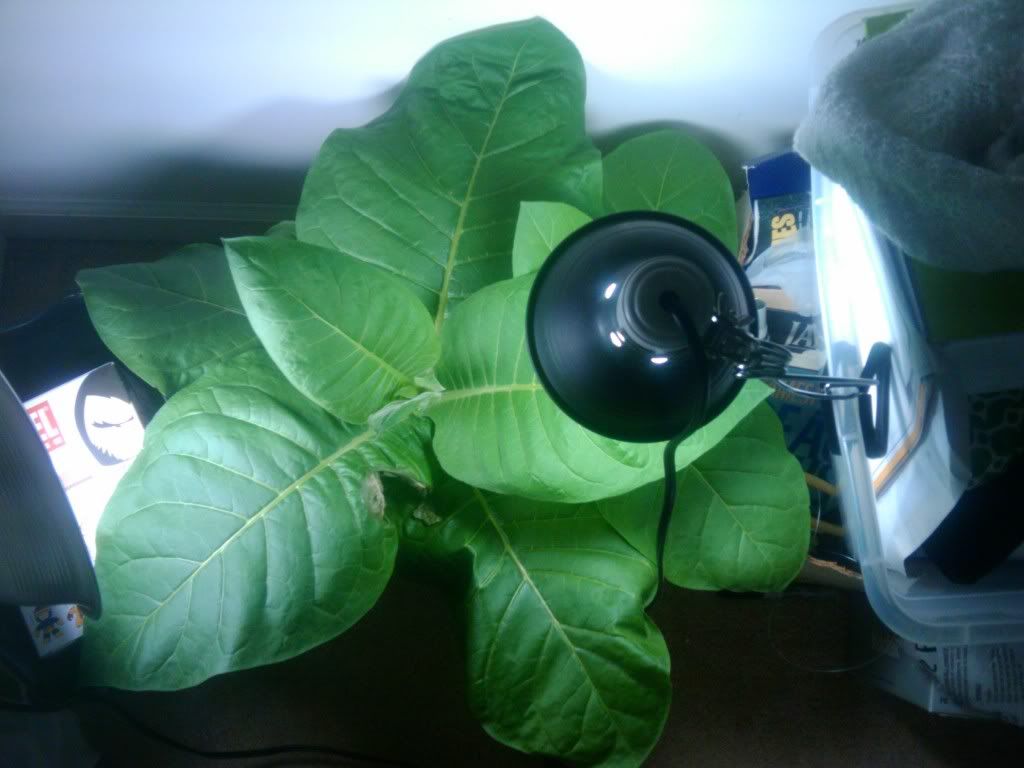 Sept. 24 (after i re potted and split the 2 plants)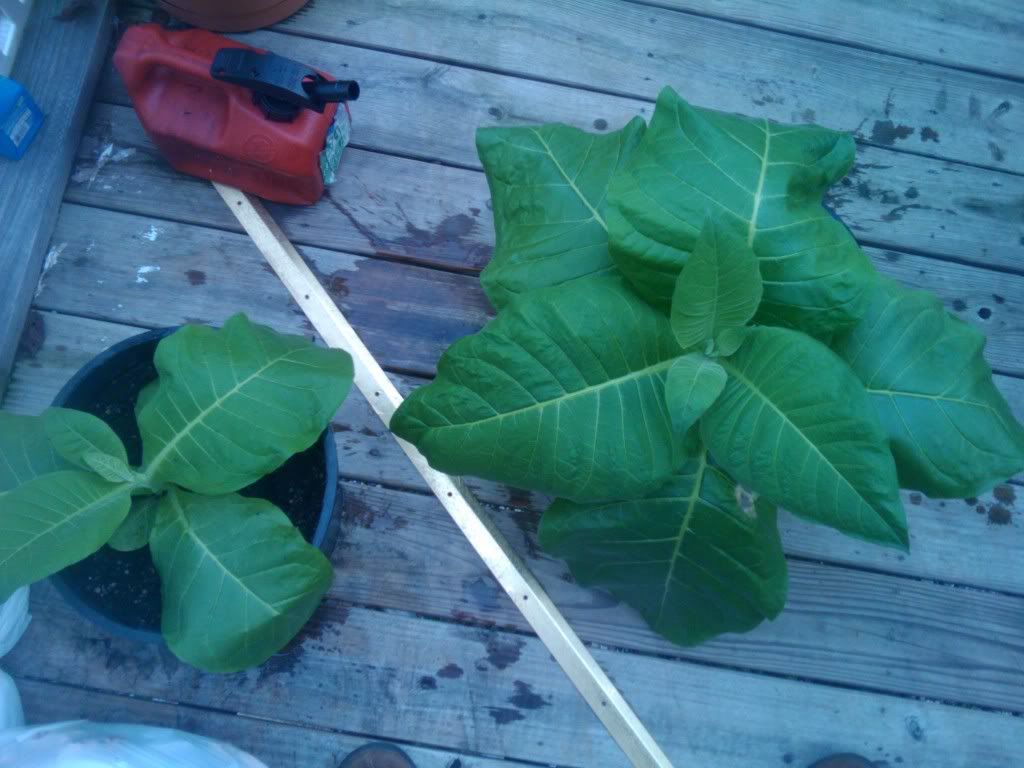 Sept. 25 (in their new setup and popping back up after repotting)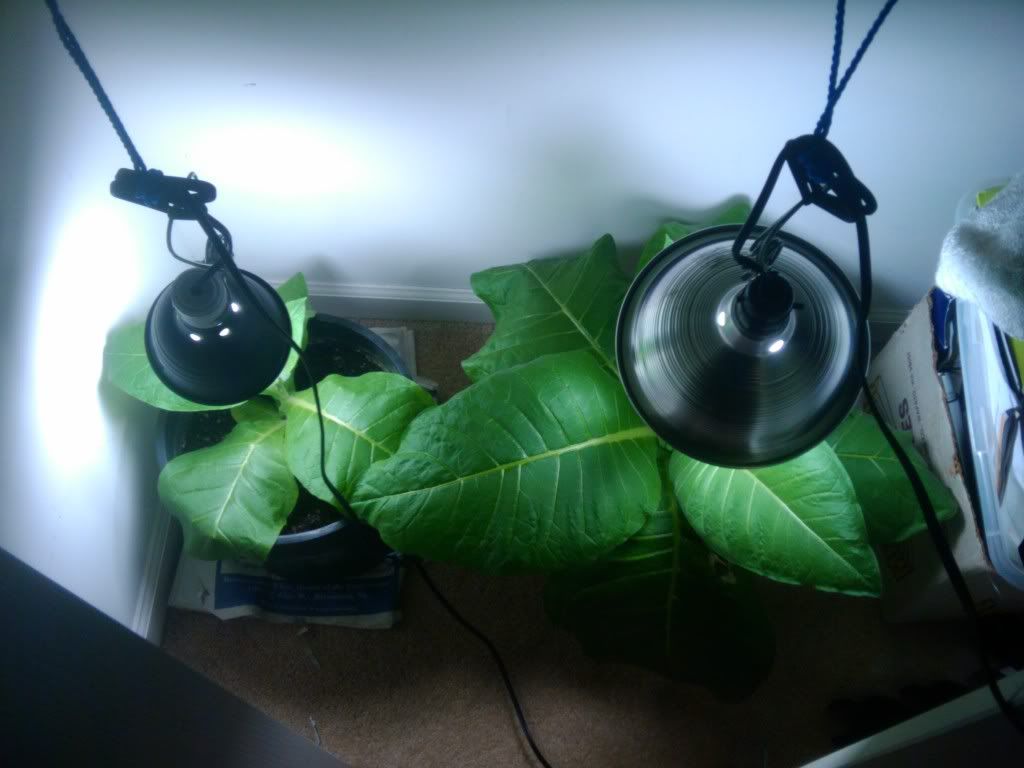 Oct. 1 (the big one is about 12-16 inches tall)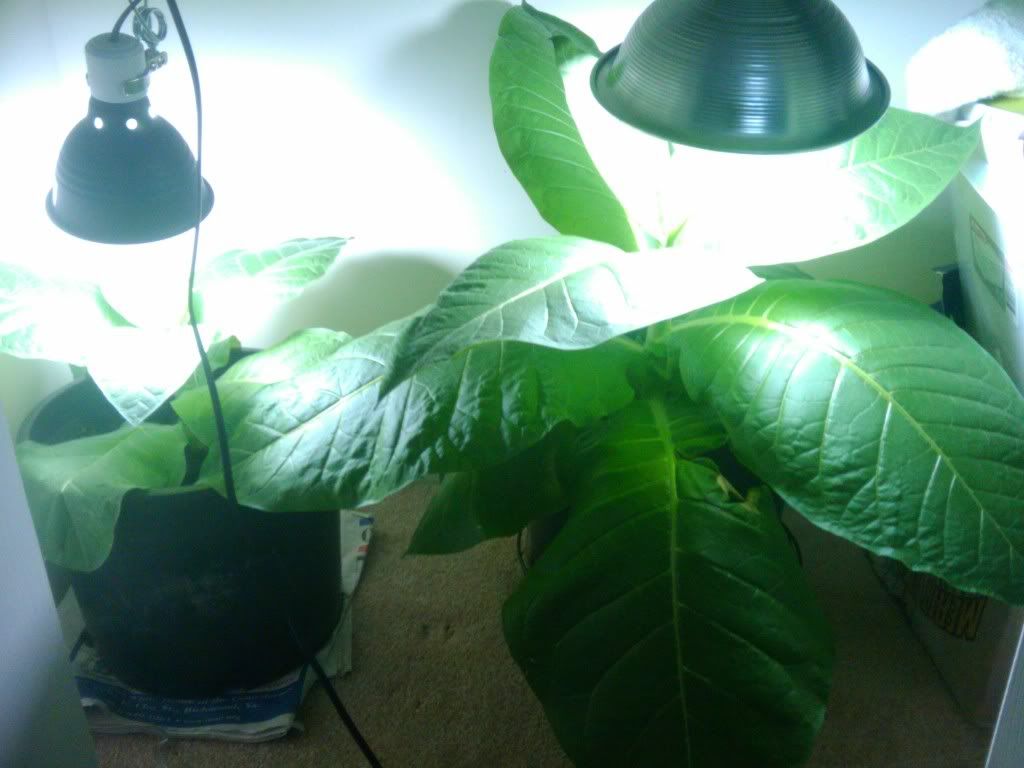 now i know they are too cramped in there but its purely experimental. i have another light i plan on setting up, but sadly i accidentally smashed the light bulb. oops. like i said, this is just a first try and an experiment to keep me busy. ill be growing outside in the new year. lemme know what you think!