OK, back with more gardening stuff... the Tilther.
http://www.johnnyseeds.com/p-6620-tilther.aspx
Apparently this electric drill motor powered device was developed by Elliot Coleman, who is a big name in organic gardening.
What's going on here is prepared beds which are subsequently Only tilled for the top 2 inches each successive planting.
I think this is a Great idea and sure wish I could get my dirt into decent condition so I could cut back all the excess labor each year !
Curtis Stone uses this method on his high-yield plots and uses landscape fabric to stop any weeds from growing.
Here, is something quite a bit different, in a number of ways, yet not completely, by the LDSPrepper channel on Youtube, which is very good.
They are using the Mittleider Gardening System and it seems to be working quite well for them.
https://www.youtube.com/watch?v=z0QCwirxIsk
It's a nice video, filmed well in an arid location, and the audio track is pleasant and informative.
Somewhere towards the end the fellow declares his wife is a college educated person with over $1k of related books... Which she donated ALL to charity and now uses Only the $20 Mittleider book !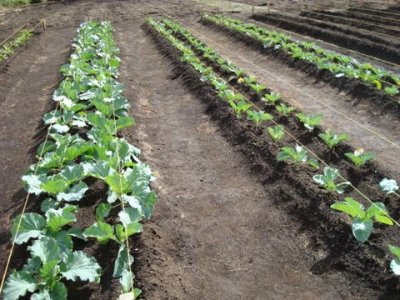 To me, that is Very interesting !
rc