Was practicing knife cuts yesterday making dinner. Then it dawned on me... what if I tried a chiffonade on some baccy?
Here are the results: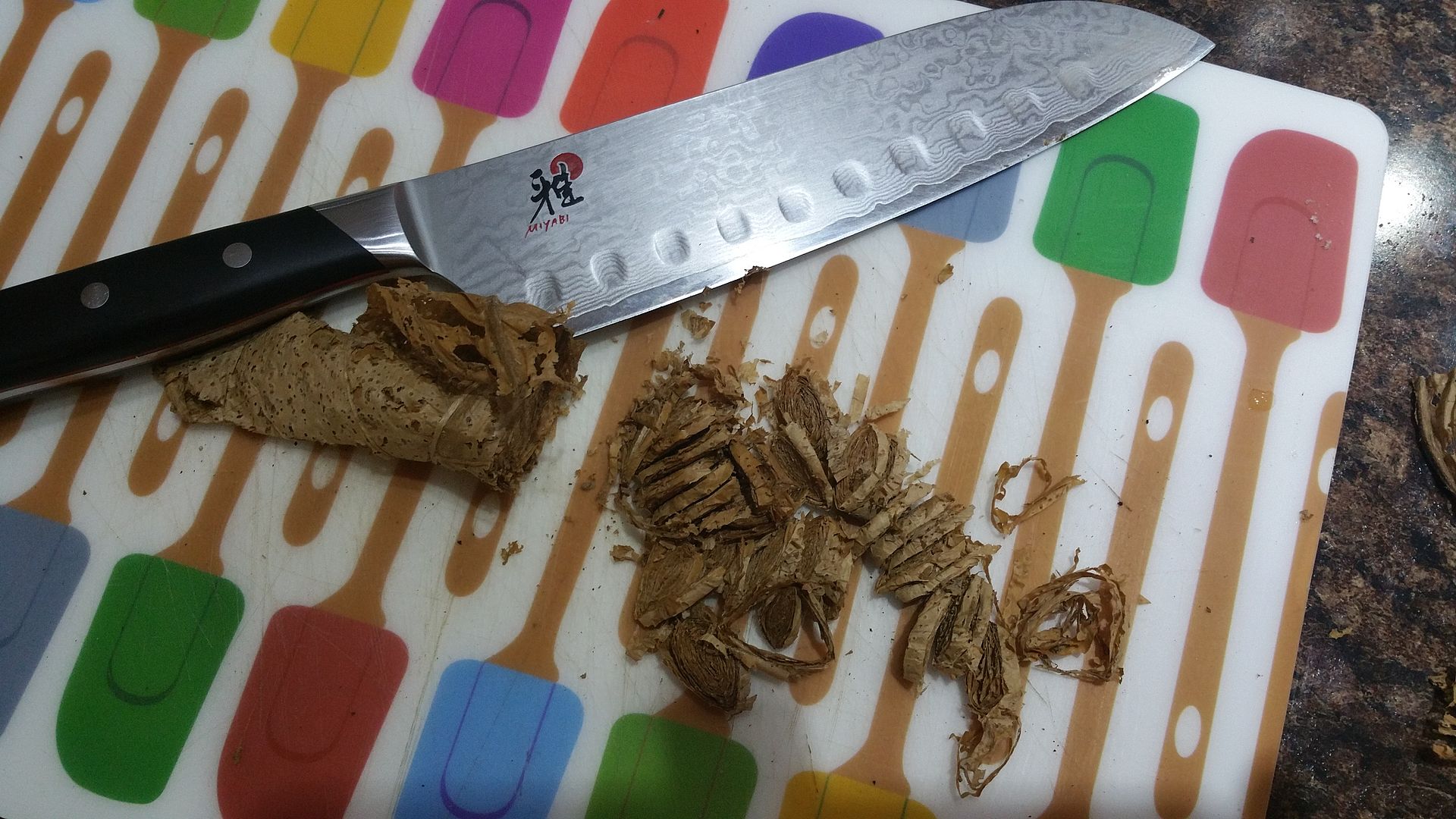 Not too bad if I do say so myself. Next time I'll roll along the short edge for some shorter ribbons and focus on even thinner strips. I think I'm on to something...
The tighter I rolled the tobacco the more luck I had getting the ribbons nice and narrow. And I did 4 leaves at a time. Not that slow of a process either.