Current state of my 2010 crop planted June 1st thru June 14th. Plants along the driveway were planted starting with those farthest from the garage. The ones next to the front porch were planted after the ones by the driveway. The white on the driveway is rotenone I spread to deal with a migrating ant colony.
135 plants by the driveway. This area is a bit over 8' wide by 50' long (about 420 sq ft). Monday's heavy rain took it's toll and many were lying on the ground. I re-mounded and packed soil around them and they're recovering nicely.
MD10
Ottoman
MD40
Erzegovina Lecce
Tekne
Celikhan
Balikesir
Haskowo
Virginia Bright Leaf
White Gold
Mammoth Gold
Huge Leaf
Cherry Red
MD402 at end of several rows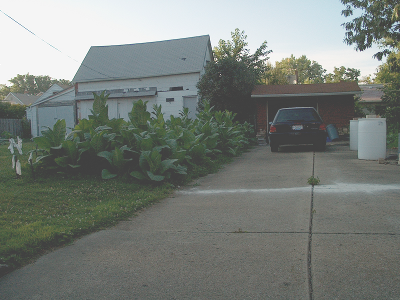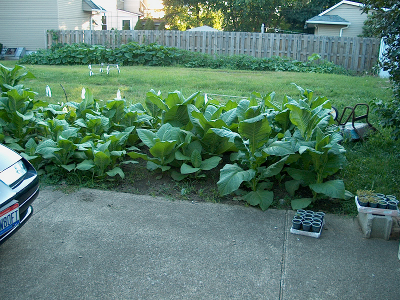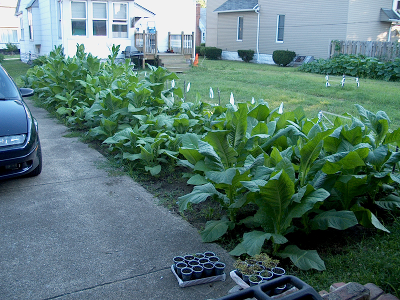 24 plants by the front porch
I lost one to the rain - the stalk snapped just above ground level.
Baiano
Perique (Louisiana seed)